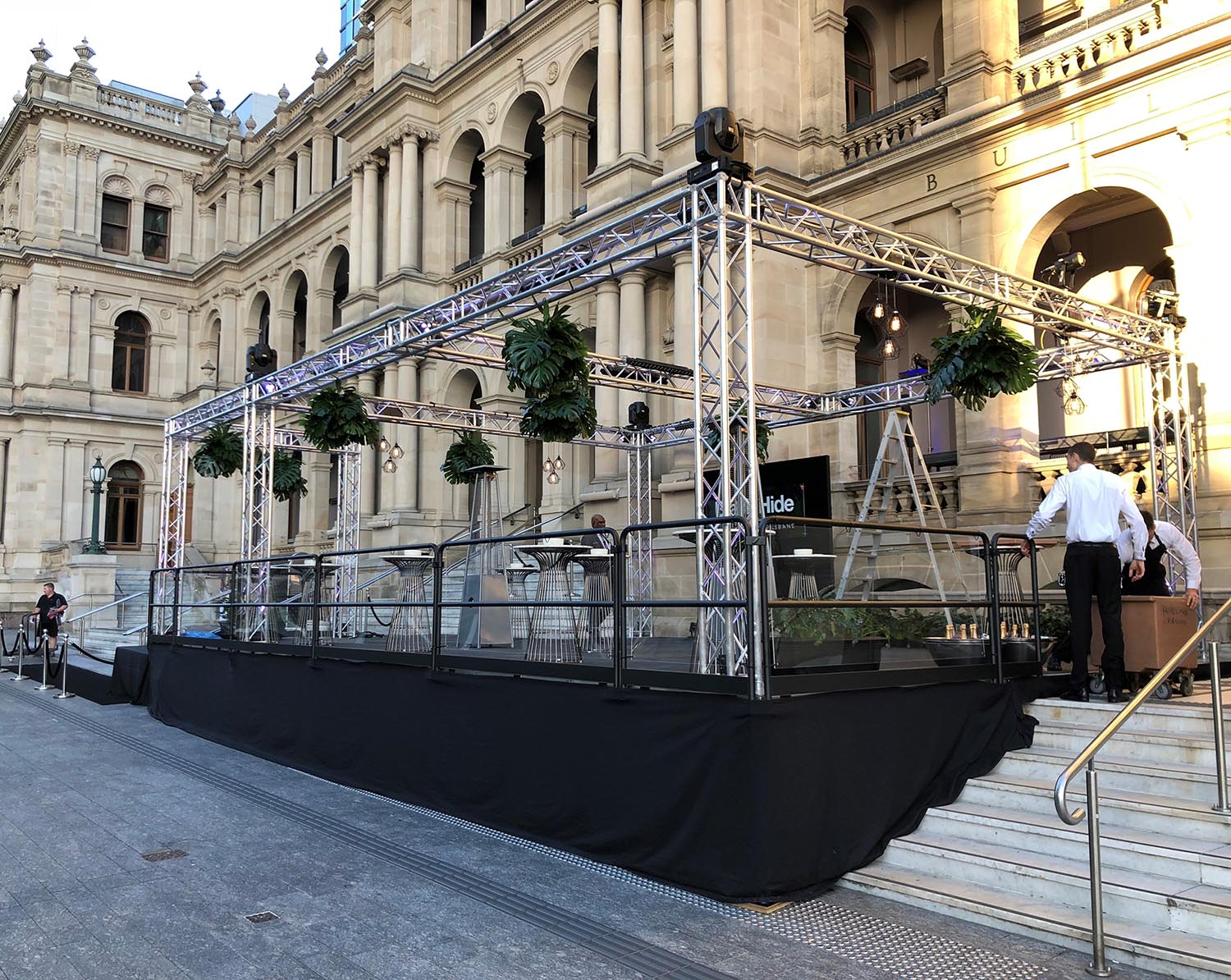 Bar and VIP
Often space can be limited in venues or event sites. The ideal space may be occupied by seating or on a steep slope. Using our platforms and adjustable under structure we can create the perfect VIP area or bar with a view. We can keep it standard or customise to match your high-end event.
Catwalks
Our high-end gloss catwalks are seamless and custom to suit the space and scale of your event. To complete the catwalk we can install white flats for privacy and the perfect entrance
Custom Creations
We pride ourselves on being the one-stop-shop for everything staging and dance floors. We will always go that extra step to provide solutions for our customers. For example, we have built Japanese style seating and a foam pit finished with clear acrylic walls.
Over Pools and Water
Here in sunny Queensland where else would you rather be than poolside, or even better, on the pool! We are the trusted supplier to many venues when it comes to creating spaces over pools. Protecting the pool and providing a safe and capable platform is of the upmost importance and we have many years of experience to back this. Our options are standard black, white gloss or clear acrylic.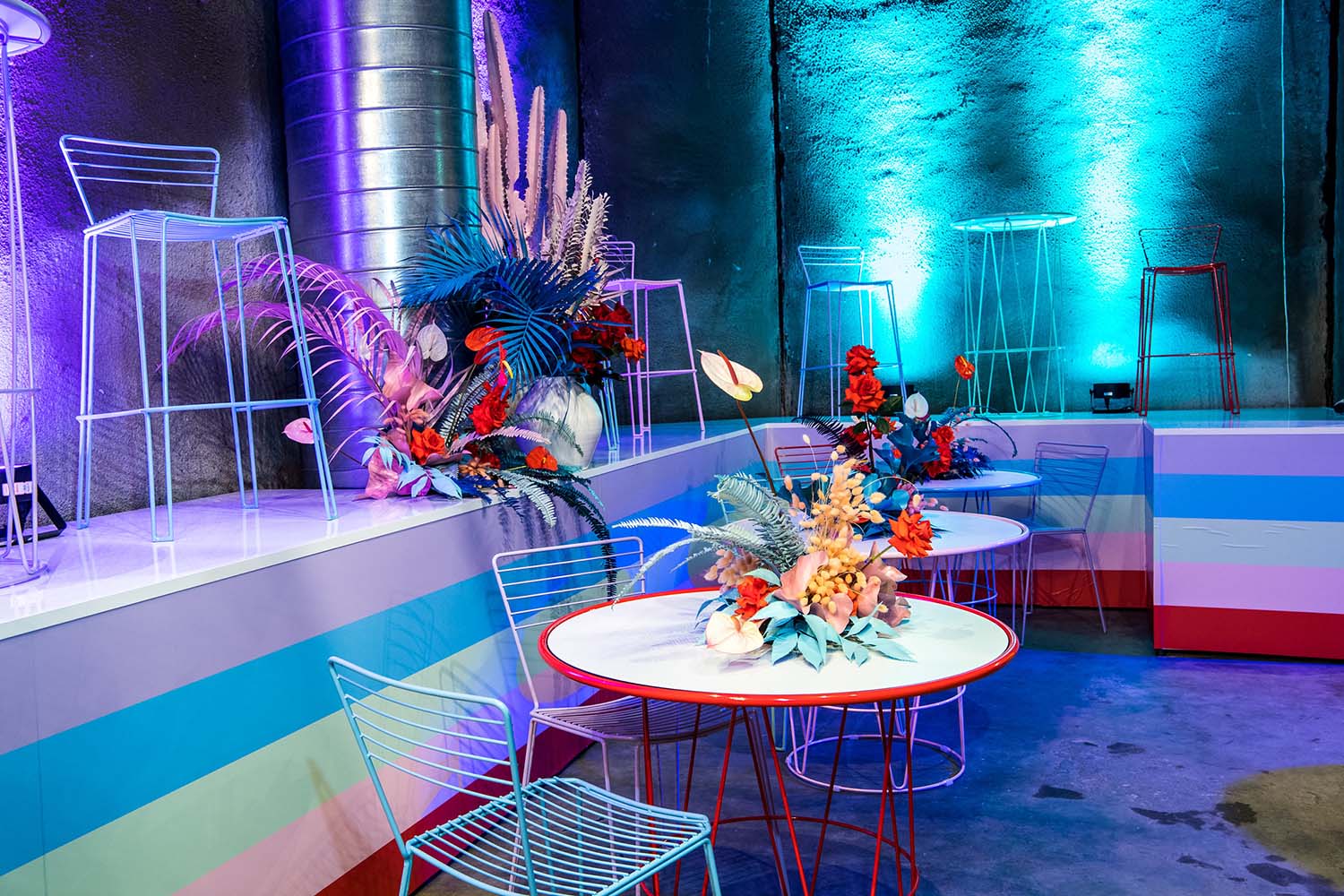 Product Launches
Your product is unique, and we can build a unique platform or stage to suit. We can work with color, texture or custom shapes.
Ramps
Our access ramps are completely adjustable and can be built to suit any incline or height. We strictly follow Australian Standard guidelines to ensure safety and accessibility.
Backdrops and Walls
We use Aluvision, an aluminum modular frame construction to build safe and sturdy walls and backdrops. The finish and decals can be changed to suit your theme or style.
Car Platforms
We specialise in car launches and have a range of platforms and structure to not only support cars but to also ramp your car into position. We have had a range of cars on our platforms from family Toyotas to convertible Maserati's. We can supply load ratings and engineer certificates for all of our equipment.
Concert Stages
With over 200 platforms in our inventory we can build concert stages big and small. Our platforms have a polyvinyl surface which is great for dance indoor and outdoor.
Dance Floors
From standard parquetry dance floors to custom one-off dance floors to suit your brand colors and themes. Red and white stripe for your circus theme? Black and white stripe to match the Footlocker branding?  We can do it all!
Panel and Speaker Stages
Raising the speaker or panel is critical to ensuring guests are engaged. We can provide this with a standard black carpet stage while still providing a clean finish. For that extra touch we can do white or black gloss.
Shopping Center Activations
We have worked in many shopping centers around Brisbane and Queensland to deliver stress free stage hire solution. With a range of different platforms and sizes we are able to build in nearly any location. Operating 24/7 means we are able to deliver before and after trade so not to disturb shoppers.
Interested?  We'd love to talk to you!