Black Gloss Dance Floor
With a beautiful deep reflection you can't go past the black gloss floor. We can offer either a matte black or metallic gold edge surround.
Bridal Risers
Bridal risers allow guests, especially at the back of the room to see the bride and groom during the reception while also adding opulence and class to the table and setting. While many venues may offer in-house staging, our gloss white risers provide a much cleaner finish and look.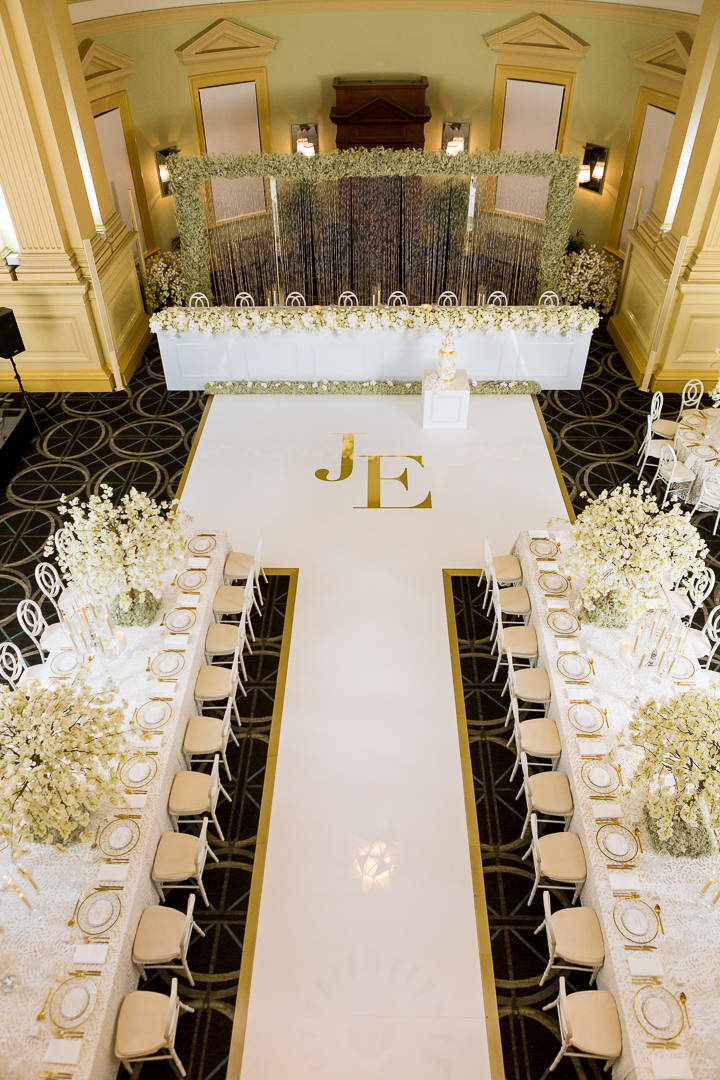 White Gloss Dance Floors
Our timeless white gloss dance floors are our most popular. Our one-use tops mean that our floors are scratch and mark free. Yes, that's right, new tops every time! Our goal with every floor is to make them as seamless as possible.
Bridal Tables
We offer as standard white gloss and gold mirror tables but the custom options are endless. If you are placing the table on a riser, we can move the table back to provide a shelve for candles or florals, or we can bring the table to the front of the riser and have the table fascia go from top of table to the floor, to give that grand table look. We can also add designs to make you table unique and match your theme.
Parquetry Dance Floor
Whilst the parquetry dance floor may be our budget option, our floors are kept in to the highest standard. With a clear gloss finish our parquetry shines while still giving that natural timber look. We have options of either gold or silver edging.
Custom Dance Floors
The dance floor is a giant canvas, add custom initials or designs to make use of this space.
Black & White Dance Floors
Our black and white dance floors are the cleanest in Queensland. With a seamless join between the black and white panels the contrast makes for a top-notch classy floor.
Ceremony Platforms
Ceremony platforms can be on a grassy knoll, the beach or over a pool. We are able to on-site customise the floor so that it looks as if it is a permanent structure.
Table Tops
Bring some bling to every table with our mirrored table tops including 1.8m rounds in gold and silver mirror.
Reception Packages
For the couple that want it all, we are able to package together dance floors, risers and customs tables to come up with a unique look. We can work with your stylist or florist to capture your dream wedding and bring it to life.
Aisles
We have a range of options including white gloss, black gloss, gold and silver mirror.
Interested?  We'd love to talk to you!